When:
October 19, 2017 @ 5:30 pm – 8:00 pm
2017-10-19T17:30:00-05:00
2017-10-19T20:00:00-05:00
The Logistics Council (TLC) of Milwaukee invites you to a dinner program on Thursday, October 19th with John D. Goodrich, a licensed customhouse broker and international trade compliance expert. John will share experiences working with companies as they navigate the turbulent waters of U.S. import and export trade regulations.
Program Overview:
International trade is increasingly important to the success of U.S. companies. Exporters and importers know that crossing an international border can be challenging. In addition to lengthier lead times and complex logistics challenges, companies must also contend with a myriad of seemingly arcane regulations. Ineffective trade compliance management can slow or even interrupt a company's supply chain. Regulatory intervention can be a distraction, or worse, result in fines and penalties. There is a lot riding on getting it right. Has your company done all it can to support this mission critical process?
What are your compliance risks?
Is your company compliant?
Do you have a compliance team in place to manage importing and exporting?
If you don't, where do you start?
If you do, how do you know your compliance team is doing a good job?
Is your compliance department strategically placed in your organization to ensure compliance?
Our Speaker for this event: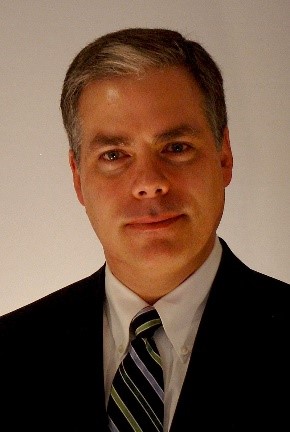 John D. Goodrich Principal of JD Goodrich & Associates
John D. Goodrich is an International Trade Consultant and Licensed Customhouse Broker with more than thirty years of experience in international trade. He is currently the principal in the consulting firm of JD Goodrich & Associates (JDGA.) Founded in 2001 JDGA specializes in assisting clients with import/export logistics and regulatory compliance issues.
John developed his generalist approach to trade through more than three decades of working with a variety of internationally focused firms in the areas of third party logistics, import/export trading, retail, direct marketing and technology.
John is a seminar instructor and speaker on a broad range of international logistics and compliance subjects. He leads seminar and webinar courses on behalf of Global Training Centers, Inc., International Business Training (IBT) as well as through other venues. He is also a regular contributor to the online magazine "International Business Training" to which he has contributed more than 50 articles.
In addition, John has authored a variety of texts including:
Doing Your Duty – Product Classification According to the Harmonized Tariff Schedule of the United States
NAFTA: A Practical Guide to Regulation, Documentation & Procedures
U.S. Import Regulations Procedures and Guidelines
U.S. Audit Preparation & Customs Compliance
John graduated Cum Laude from Kalamazoo College in Kalamazoo Michigan with majors in Economics and German and a minor in International Commerce. He performed graduate studies in Economics and German at the University of Bonn in Germany. He is also a member of Phi Beta Kappa and obtained his Customhouse Broker's license in 1987.
Born and raised in Berlin, WI, John and his family now live Eden Prairie, MN.
Registration & Logistics:
Place:
Radisson Hotel Milwaukee West
Directions:
Intersection of Hwy 45 & North Avenue
2303 North Mayfair Road
Milwaukee WI 53226
414-257-3400
| | | |
| --- | --- | --- |
| Time: | 5:30 pm | Registration & Networking Social |
| | 6:00 pm | Dinner (included in registration fee) |
| | 7:00 pm | Presentation followed by Q&A |
| | 8:00 pm | Adjourn |
| | | |
| --- | --- | --- |
| Cost: | | Please pre-register for this event to ensure that space is available |
| | $45.00 | Pre-paid with RESERVATION |
| | $55.00 | AT-THE-DOOR |
---