When:
November 15, 2013 @ 5:30 pm – 8:30 pm
2013-11-15T17:30:00-06:00
2013-11-15T20:30:00-06:00
Where:
Radisson Hotel Milwaukee West
2303 North Mayfair Road
Milwaukee, WI 53226
USA

You are invited to attend a dinner program on Thursday, November 14th for an event focused on freight auditing. This program will feature Bill Knasinski, Vice President of Business Development for GENCO. Bill has extensive experience in the Logistics and Supply Chain industries and brings a well-rounded perspective on freight auditing and data analysis.
Program Overview:
This presentation will be divided into two main topics. Our speaker will give an overview of the current market landscape for the freight auditing industry, as well as compare the options available. Next, he will analyze why the data gleaned from freight auditing typically yields more savings than the actual audits themselves. After the presentation, there will be an opportunity to ask questions.
The presentation outline is as follows:
Freight Auditing

Current market landscape
Options available, along with the pros and cons of each

Pay as submitted
Match pay with Transportation Management System
Manual hand audit
Detailed electronic audit
Post auditing

Data Analysis and Intelligence

Current market landscape

Included with auditors
3rd party software; screen shots and examples

Key benefits and ROI

Data typically yields more savings than auditing
Management
Engineering
Sales forecasting
Foundation to grow
Speaker:
Bill Knasinski, Vice President of Business Development, GENCO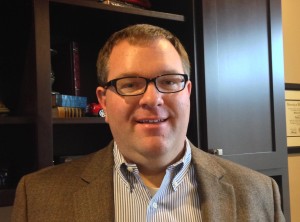 Bill Knasinski developed GENCO's proprietary parcel analysis software and manages over 30 of GENCO's top accounts. Before joining GENCO, Bill was employed at Miller Brewing Company where he was responsible for identifying cost reductions, analyzing dedicated activity out of their seven U.S. breweries, and auditing freight payment systems.
Prior to Miller Brewing, Bill served as a Logistics Analyst at Harley-Davidson Motor Company where he developed and managed Harley's first ongoing domestic supply chain model. He was a member of Harley's Transportation Purchasing Council and was the administrator for their Logistics data warehouse. Bill also spent time in Harley's worldwide distribution center, worldwide packaging department, customs compliance department. Additionally, he managed Harley's benchmarking with Carlisle and Company, Inc. Lastly, Bill earned a B.S. in General Business Administration with an emphasis in Logistics from the University of Wisconsin-Stout.
Please join us for another quality educational program from The Logistics Council.